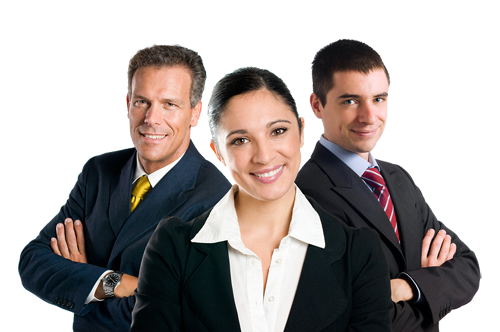 Because of the way many pay plans are structured, there are many thousands of Network Marketers who have not gotten to the point where they earn anything near the $500 per month. With our pay plan, many people are going to have that positive experience for having an extra income coming in month after month which could impact many people's lives very positively.

That, however, is just the beginning! We give you the opportunity to use this as the foundation for a much greater income - if you are willing to help us share our products and opportunities with others.
Unlimited Income Potential
When you join HealthyNuLiving as a Referral Member you are automatically upgraded. You are given a personal 'Income Center' and the option to refer others and grow your network of Customers and Distributors and your income!


HealthyNuLiving was designed to put money in the pockets of both the 'strong' and the 'not-so-strong'. When considering ANY Referral Compensation Plan, it is absolutely essential to ask, and get satisfactory answers to, two important questions:


1) What are the requirements and what do I really have to accomplish in order to reach my desired income goal? 2) Can I realistically map out a Course of Action that will create that income and can I match it to the Referral Pay Plan in a way that makes sense to ME?
The Business-Builder Matrix is the compelling power of our plan because members of teams want to help their teams learn, grow, and make residual income.
This provides Growth and the Momentum, and the Retention needed to build a massive long-term Residual Monthly Income!
$15 Fast Start Bonus will be earned the first month on all personal referrals. Refer 2 and you are FREE with this $30/monthly membership!

HealthyNuLiving pay plan was designed to put money in the pockets of both the 'strong' and the 'not-so-strong'. Unlike most pay plans that do NOT pay matrix commissions in the first month when there is a Fast Start Bonus, HealthyNuLiving pays both Referral Fast Start Bonus and Matrix Commissions with no sponsoring required. All commissions are available for DAILY withdrawals!
As Members become Affiliate Members (AM), they're placed in their sponsor's Direct Matrix. Matrix means that you will be placed in one of two legs (left or right) in your sponsor's organization. You will then be compensated based on successfully building your organization.

As your organization begins to grow, you are entitled to Direct-Matrix Commissions based on the total sales generated on your 2x10 Personal Matrix Network. All levels have a percentage paid out based on the Referral Members monthly business volume.

The 2x10 high pay plan with its easy qualification is the driver for success for all. The qualification assist with the fill of each AM 2x10 matrix:

Volume accumulates with no sponsorship required.
Account buildup is used to cover the $30/month Business Volume requirement.
Account buildup over $30 can only be withdrawn if the AM has sponsored 2 other AMs.
To further reward our team leaders, we have created the Team Matrix-Match feature. This feature allows you to earn a 50% and 100% Matching Bonus on all personal referrals Direct-Matrix earnings.

50% match 10-levels deep of a referred AM, requires the sponsorship of 2 other AMS. 100% match 10 levels deep of an Affiliate Member, requires the sponsorship of 4 other AMS.

This sponsorship requirement assists with the fill of each members matrix. EXAMPLE 1

In this example you refer 1 member who earns $500 on their own matrix in a certain month. So you will earn up to $250 Matrix-Match or the full $500 from your own matrix earnings.
HealthyNuLiving is product driven. Referral Members receive 20% of the Purchase Volume. This purchase volume ranges of percentages calculated based on internal processing fees related to the size and type of your order. Unlike other companies, your commissions are posted in real-time in your account balance as soon as the order is completed and shipped.

With over 30 healthy products and growing all at prices way below retail. Our customers are happy customers and our products are made in the USA, FDA Registered with GMP Guidelines, save, share, and Smile while becoming the best version of you ! Instead of pitching a product or building a company, HealthyNuLiving is building a Team of Individuals who are cooperatively working together to create income through buying power.

Referral Members receive 20% to 33 percent discount credits (Monthly Autoship) each month to further reduce their cost. If the order is $200 or more, the discount is a huge 40 percent.